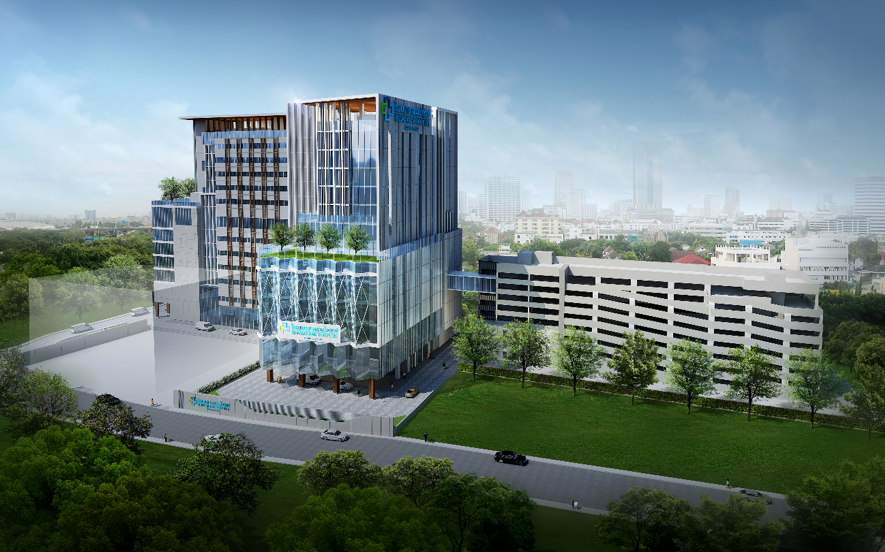 Summary
NABCO team is supplying 125 automatic doors to the Ruamjairak Hospital, projected to open late 2022. Ruamjairak hospital, located on Sukhumvit 62 in Bangkok, Thailand, is a multi-disciplinary general hospital comprising of a 12-story hospital building with a 132-bed capacity.

NABCO team supported this project by proposing the best entrance solution to the main building as well as a number of hospital wards, clinics and rooms in the 12-story hospital building.
NABCO automatic doors provided the highest safety measures while maintaining functionality and comfort for all users including doctors, nurses, patients and hospital visitors.