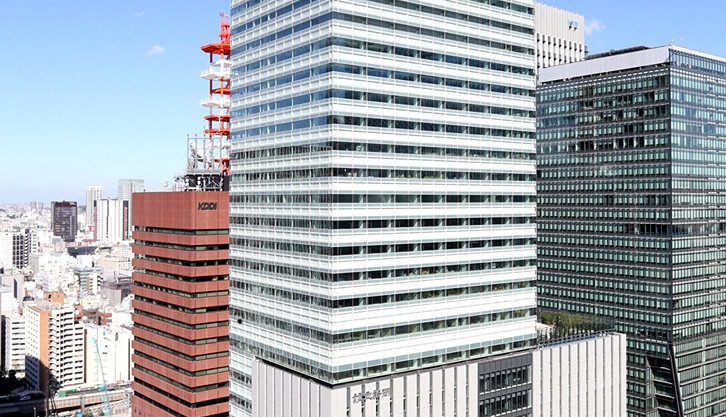 Summary
Founded in 1874, the Yomiuri Shimbun is a Japanese newspaper with the world's largest newspaper circulation of 10 million. The new headquarters stands 33 floors above ground (200m) and three floors below, serving as a new landmark for Otemachi area, the heart of the Japanese economy. The building meets the highest standards for earthquake resistance and fire prevention, in order to continue publication during disasters.

95 NABCO automatic siding doors, as well as HDS-4i, automatic door switches for multipurpose toilets, are installed on all floors of the building. To create an atmosphere of openness to the building's main entrances, automatic doors with door engines being embedded in the floor are installed.
*Universal design switch for multipurpose toilets is now sold as HDS-4P in overseas markets.
Main entrance