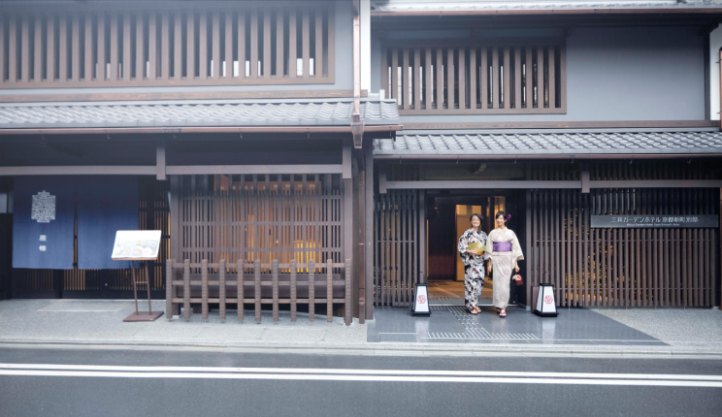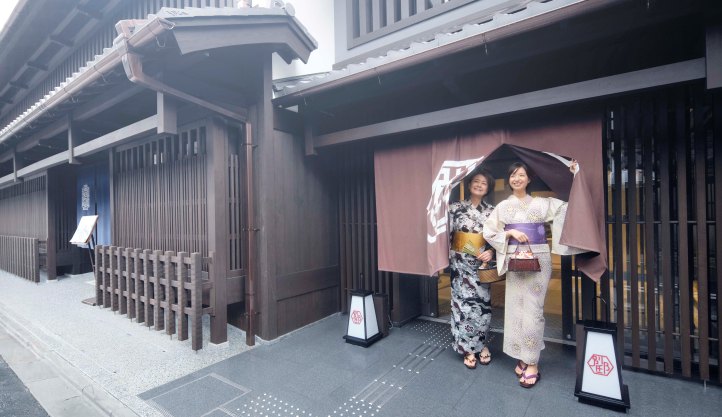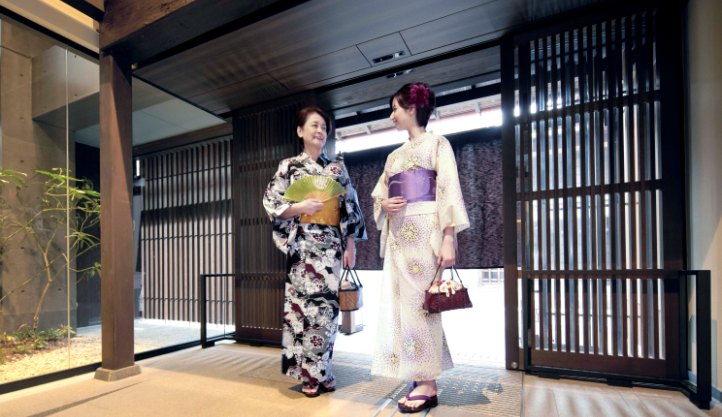 Summary
Mitsui Garden Hotel Kyoto Shinmachi Bettei is located on the site of the former Matsuzakaya Textile Reference Archive in Kyoto and opened its doors in 2014.
Built in 1903, the building was the former home of the Matsuzakaya operation division. To harmonize with its neighborhood of traditional Kyoto-style machiya houses, the new building has been renovated to retain many of its original period features.

It won the Good Design Award 2014 and the Grand Prize at the Kyoto Design Award 2014. The hotel is also listed in the Michelin Guide Kansai 2015 and is popular with both domestic and overseas guests.

NABCO automatic door was adopted for its distinctive main entrance. At first glance, the wooden door looks like the traditional hand-operated sliding door of a machiya. Upon closer approach, however, it reveals itself to be an automatic door, offering easy access for guests weighed down by large suitcases or lots of shopping.
This fusion of traditional Japanese design with modern technology offers both comfort and style.
Main entrance: DSN-75