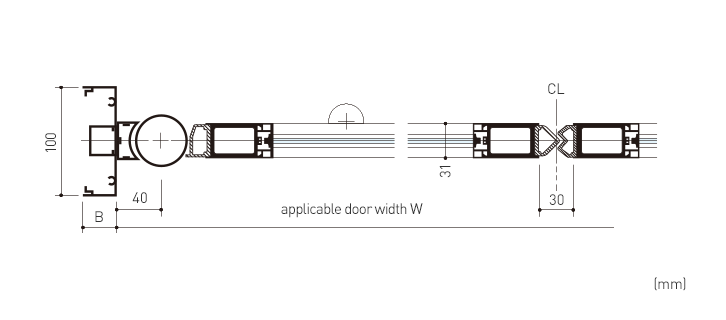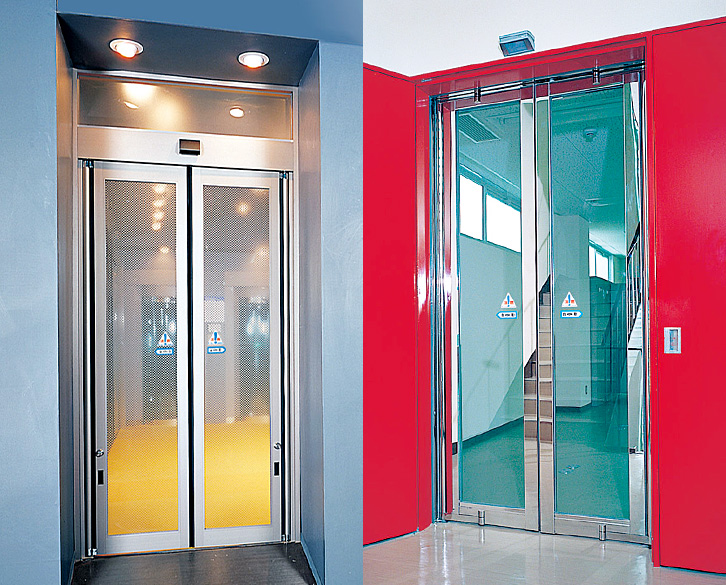 Summary
The Mini Glide is an automatic folding door that packages sashes, motors, and sensors. The door combines features of swing doors and sliding doors and offers an advantage in narrow corridors. The unique door operation does not obstruct traffic lines but enables smooth passage.
Features
1) Its elegant style won the Good Design Award.
2) The motion of the door, which does not disturb the flow of people, offers comfortable passage in a narrow corridor.
3) The simple appearance like a swing door provides a feeling of serenity.
4) Barrier-free without guide rail can be selectable for indoor use.
Spec
| | |
| --- | --- |
| Product Name | |
| Door Type | |
| Applicable Door Width: DW (mm) | |
| Applicable Door Height: DH (mm) | |
| Applicable Entrance Height w/o Fanlight (mm) | |
| Applicable Entrance Height with Fanlight (mm) | |
| Frame Depth (mm) | |
| Operator Box Size HW(mm) | |
| Frame/Door Material | Aluminum (White/Black/Silver/Bronze/Stainless) / Stainless steel (Hair line finish/Mirror finish) |
| Applicable Glass Thickness (mm) | 3,4,5,6,6.8(wired glass) (Recommended: 5) |
| Ave. Open / Close Speed | |
| Power Supply | |
| Wind Load (m/sec) | 10 m/s or less (for outdoor use) 7 m/s or less (for interior use) |
Automatic door units with this logotype support the network system using CAN communication.
NABCO is the first door brand that adopted the internationally standardized network technology using CAN communication into automatic door systems.
Information networking among not only automatic door units but also optional devices, such as sensors and electric locks, has improved security and reliability, and we propose the best maintenance plan using the maintenance data that we have accumulated and managed.
Door-package Products
Product Name

Operating
Method

Notes

M

i

n

i

-

G

l

i

d

e

Double glide
Single glide
Small gliding door that has limited opening space but enables smooth passage

M

i

n

i

-

F

o

l

d

4 leaves
2 leaves
Small automatic folding door to make the best use of a limited space