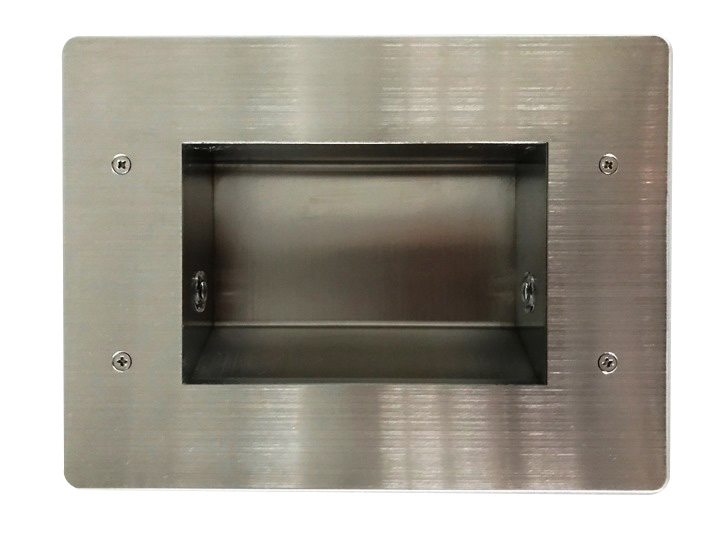 Summary
The switch is installed on the lower part of the wall near the door and operated by foot. It prevents needless opening of the door and is used at places where hand operation is forbidden due to sanitary requirements, such as operating rooms in hospitals and food-processing plants.
Features
1) The embedded type switch does not affect appearance and is easily installed.
2) The switch is suitable for operating rooms in hospitals because the foot switch offers hygienic hands-free operation.
3) FT-A30 foot switch is designed specifically for the network system using CAN communication.
Spec
| | |
| --- | --- |
| Product Name | |
| Detection Method | |
| Operation Method | |
| Standard Mounting Method | |
| Power Voltage | |
| Power Consumption | |
Automatic door units with this logotype support the network system using CAN communication.
NABCO is the first door brand that adopted the internationally standardized network technology using CAN communication into automatic door systems.
Information networking among not only automatic door units but also optional devices, such as sensors and electric locks, has improved security and reliability, and we propose the best maintenance plan using the maintenance data that we have accumulated and managed.