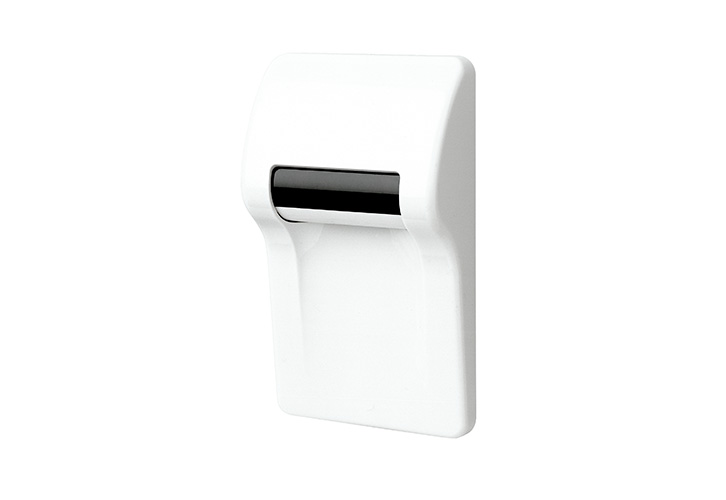 Summary
The No-touch switch emits near infrared rays from its sensor, detects the reflection of them from the hands, and outputs a detection signal. Touch operation is not needed, and the switch is suitable for places that have strict sanitary requirements, such as food factories that need to introduce the HACCP (Hazard Analysis and Critical Control Point) program. The main body is antibacterial.
Features
1) The switch is a No-touch switch that does not require touching the sensor but detects a hand near it.
2) The main body is antibacterial and designed with consideration for sanitary conditions. The switch is also suitable for places that will introduce the HACCP program.
3) Up to two sensors can be connected to one controller.
Spec
| | |
| --- | --- |
| Product Name | |
| Output Ratings | No-voltage relay contact 1c 50V DC 0.1A (resistance load) |
| Standard Mounting Method | |
| Power Voltage | |
| Power Consumption | |