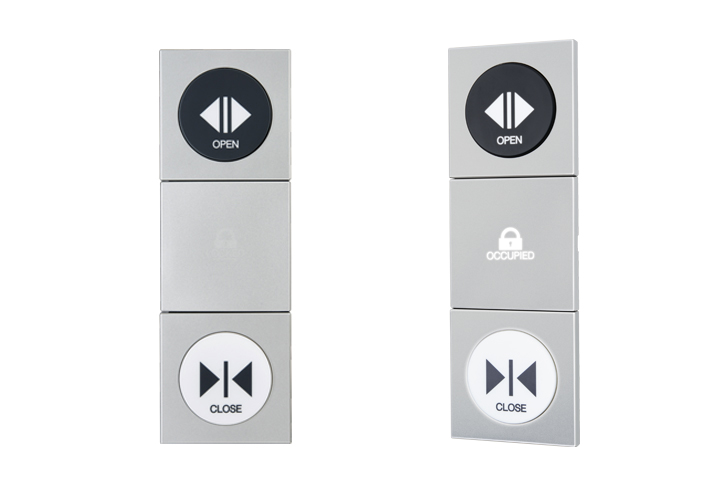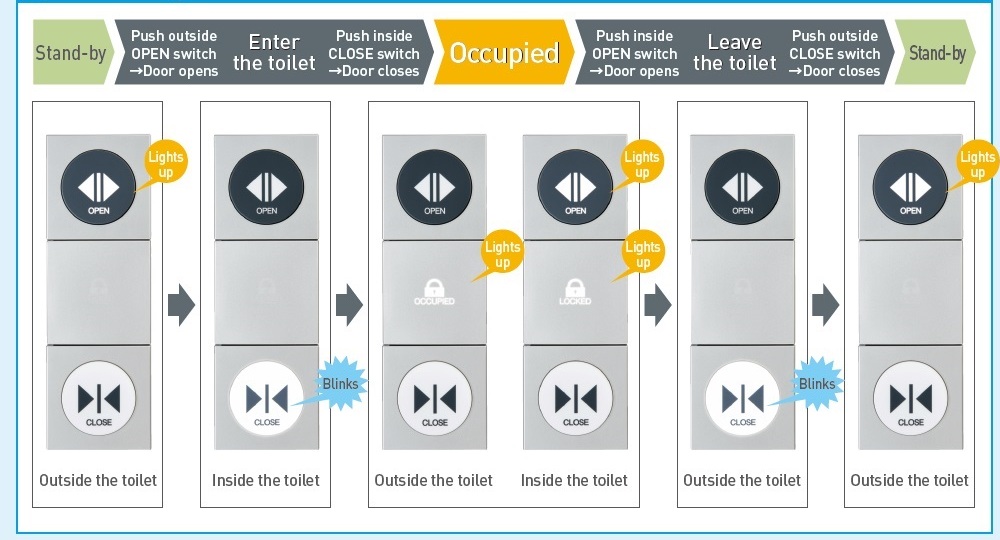 Summary
The universal design switch has been developed for automatic doors of multipurpose toilets that are used by physically handicapped people or for baby care in hospitals, shopping malls, and public facilites such as airports.
Features
1) This universal design switch has achieved both harmony with toilet space and usability.
2) The illuminated operation buttons assist the next operation.
3) To assist operation, the switch makes a beep sound when operated.
4) Black-push buttons and white ones are used in combination to make visibility higher for people with red-green color vision defency.
5) Embossed characters are displayed only when the toilet is in use.
6) The buttons feature an easy-to-push design. Required operating force is only about 5N.
7) Antibacterial coating is applied to the push buttons.
8) [ NEW ] Audio guidance (option) : Step-by-step guidance is provided. Four languages (English/Japanese/Chinese/Korean) are selectable.
Spec
| | |
| --- | --- |
| Product Name | HDS-4P Push Button Switch |
| Detection Method | Pressure detection (Push-button type) |
| Operation Method | |
| Standard Mounting Method | |
Automatic door units with this logotype support the network system using CAN communication.
NABCO is the first door brand that adopted the internationally standardized network technology using CAN communication into automatic door systems.
Information networking among not only automatic door units but also optional devices, such as sensors and electric locks, has improved security and reliability, and we propose the best maintenance plan using the maintenance data that we have accumulated and managed.