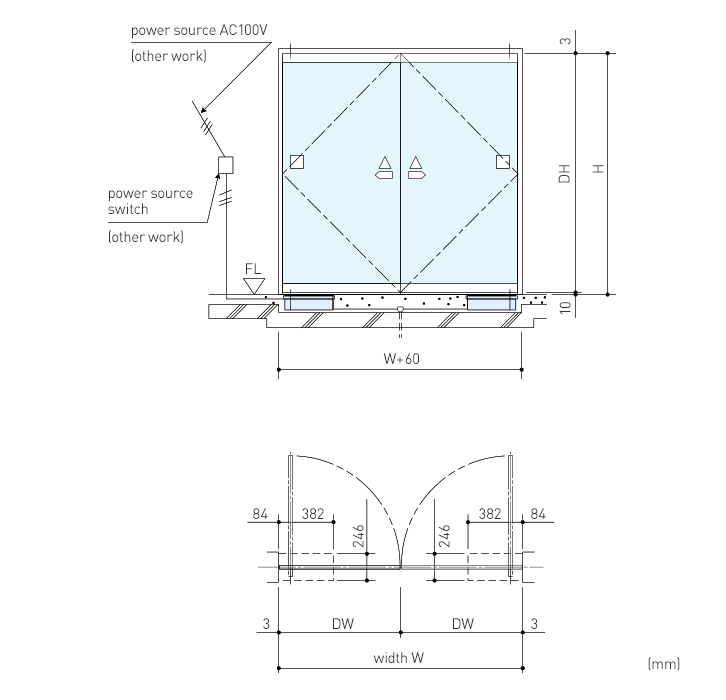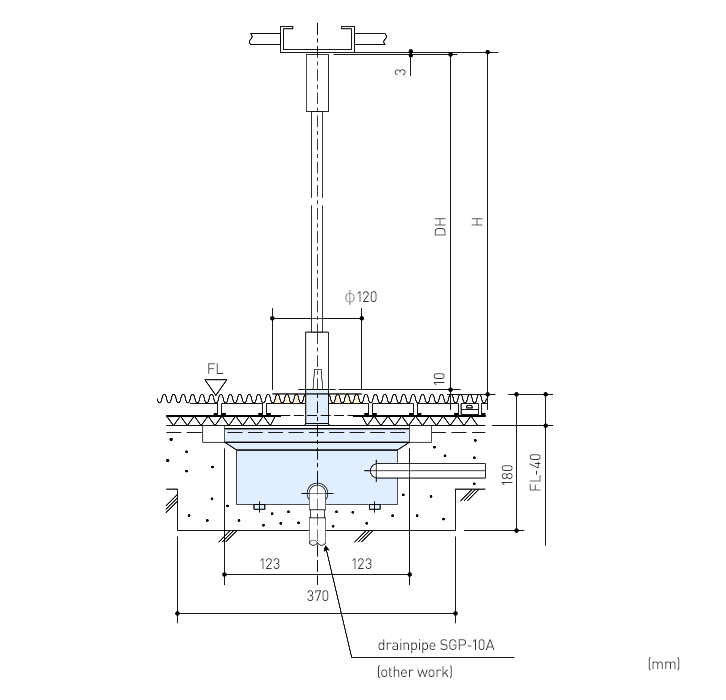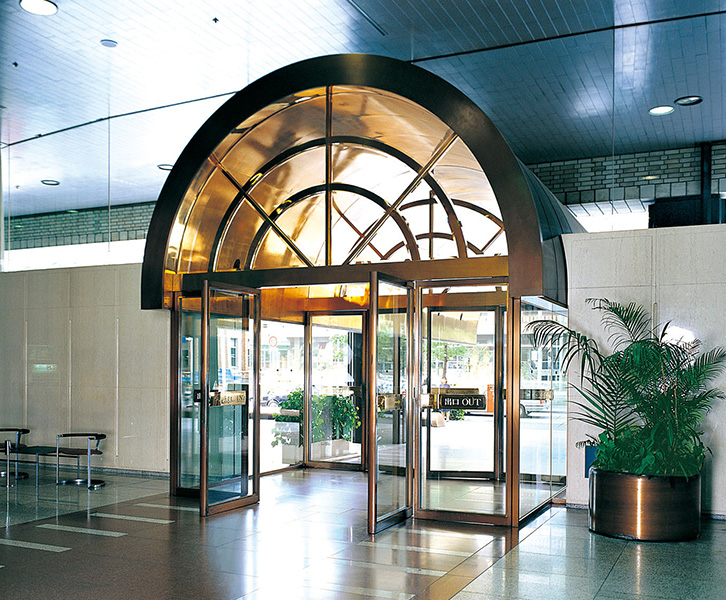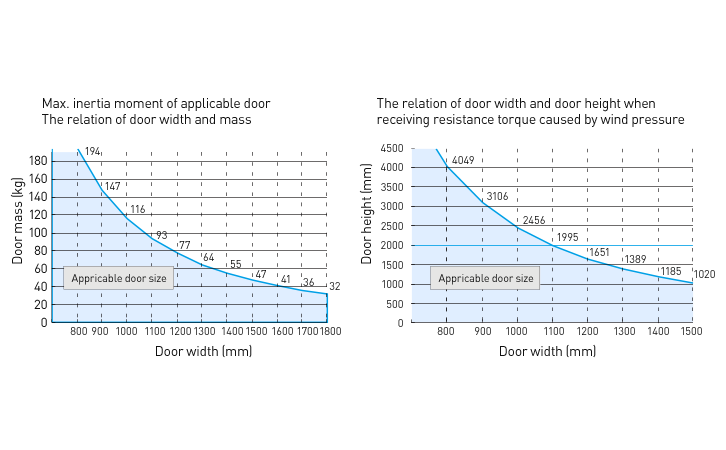 Summary
The operating unit embedded in the floor under the door is inconspicuous and provides great flexibility in the design of doors and frames.
Features
1) Outward and inward-opening doors are available.
2) The controller is separated from the open/close operation unit and mounted on the wall.
3) When the door is a bi-parting type, both doors are operated in synchronization.
Spec
Product Name

DF-41
Swing Door
Operator

Door Operator Type
Door Type
Applicable Door Mass (kg) x Door Quantity *1
Applicable Door Area : DW x DH (m):DW×DH(㎡)
Applicable Door Width : DW (mm)
Ave. Open / Close Speed
Power Supply
Wind Load (m/sec)
*1 The door should be used under conditions where the door unit weight will not exceed the value defined in the specification. If the weight exceeds the specification, malfunction or accident will occur.
Swing Door/Folding Door
Product Name

Operating
Method

Notes

D

H

-

4

1




S

w

i

n

g

D

o

o

r




O

p

e

r

a

t

o

r

Double-swing
Double-swing
Single-swing
Swing door with an operating unit embedded in the transom over the door

D

H

-

4

1




F

o

l

d

i

n

g

D

o

o

r




O

p

e

r

a

t

o

r

4 leaves
4 leaves
2 leaves
Folding door without door pockets

D

F

-

4

1




S

w

i

n

g

D

o

o

r




O

p

e

r

a

t

o

r

Double-swing
Single-swing
Swing door with an operating unit embedded in the floor under the door