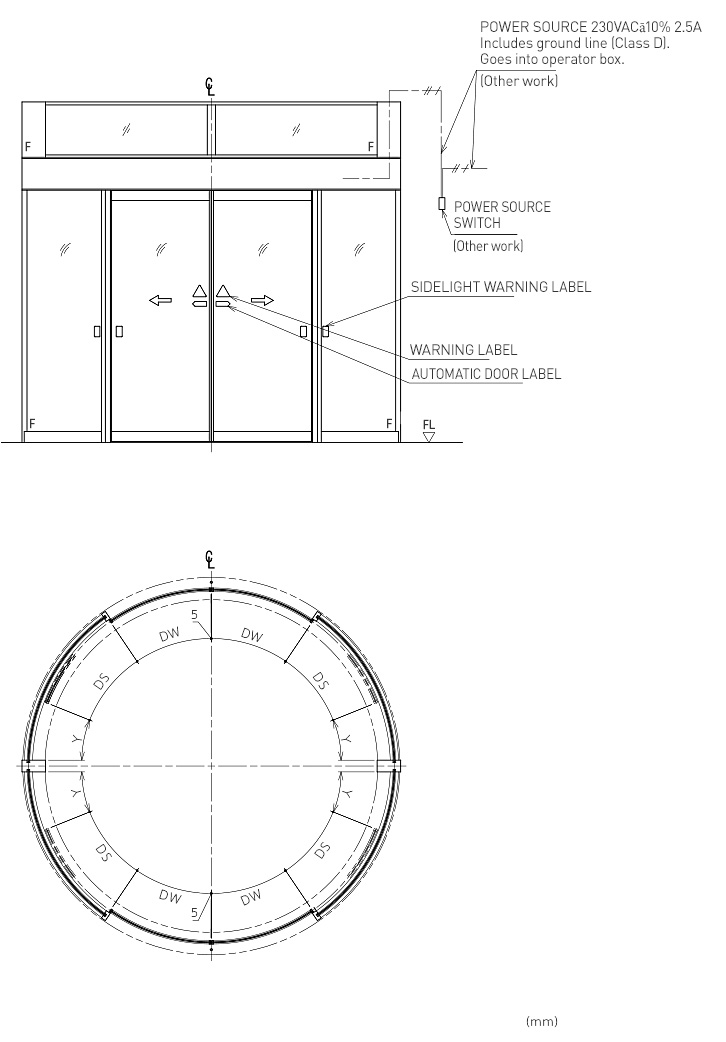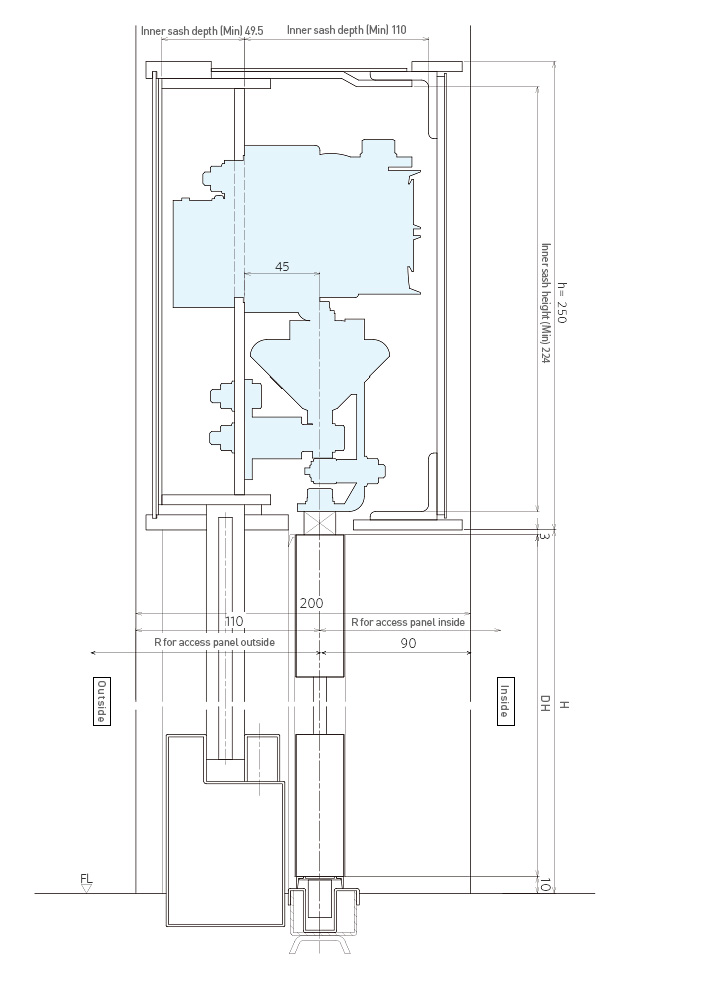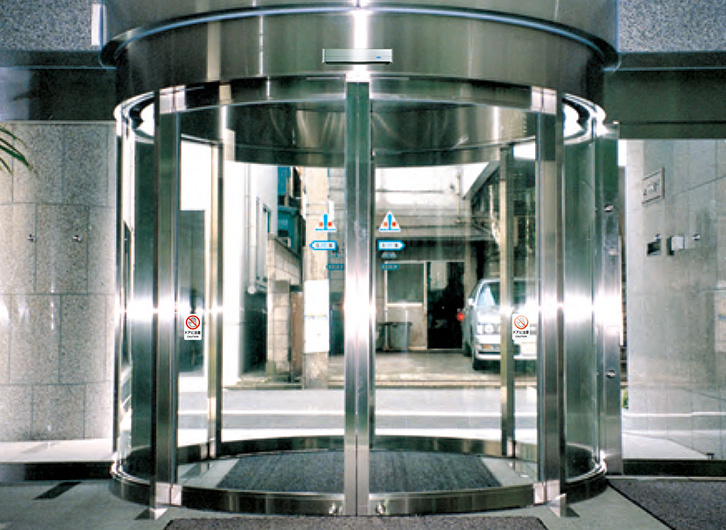 Summary
The beautiful circular form creates a graceful and luxurious entrance without losing the superior features of automatic sliding doors. Its practical design contributes to a wider door opening for the overall space and a smaller windbreak room.
Features
1) NATRUS, Future-standard automatic door with a priority on safety.
2) The door offers a large choice of radiuses, from 1200 mm.
3) The microcomputer controller achieves the high quality operation and stable performance.
4) The ultrasonic support sensor enhances safety in the doorway area.
Spec
Product Name

V-85CU

V-150CU

Door Operator Type
Door Type

Bi-parting
Single
Bi-parting
Single

Applicable Door Mass (kg) x Door Quantity *1
Applicable Door Area : DW x DH (m):DW×DH(㎡)
Applicable Door Width : DW (mm)
Ratio of Door Height / Width : DH / DW *2
Applicable Door Radius
Door Operation Speed (m/sec)
Required Power Capacity
Wind Load (m/sec)
*1 The door should be used under conditions where the door unit weight will not exceed the value defined in the specification. If the weight exceeds the specification, malfunction or accident will occur.
*2 The unit door aspect ratio should not exceed the value defined in the specification. If the aspect ratio exceeds the specification, the specified performance will be impaired.
*3 The speed varies according to the door weight or site environment.
*4 With a transformer specified by NABCO
Circular Door
Product Name

Operating
Method

Notes

V

-

8

5

C

U

Bi-parting
Single
Up to 75kg door

V

-

1

5

0

C

U

Bi-parting
Single
Up to 100kg door