2014.11.21
NABCO has launched a new slim header sliding door operator, "DS-S-EN(HM)" series that complies to the relevant European safety standard EN16005 for overseas market.
The demand for aesthetics is now increasing even for the design of the buildings globally.
The compact design of DS-S-EN(HM) series with a 100mm slim header can provide suitable automatic door entrance for various types of buildings which requires high designability.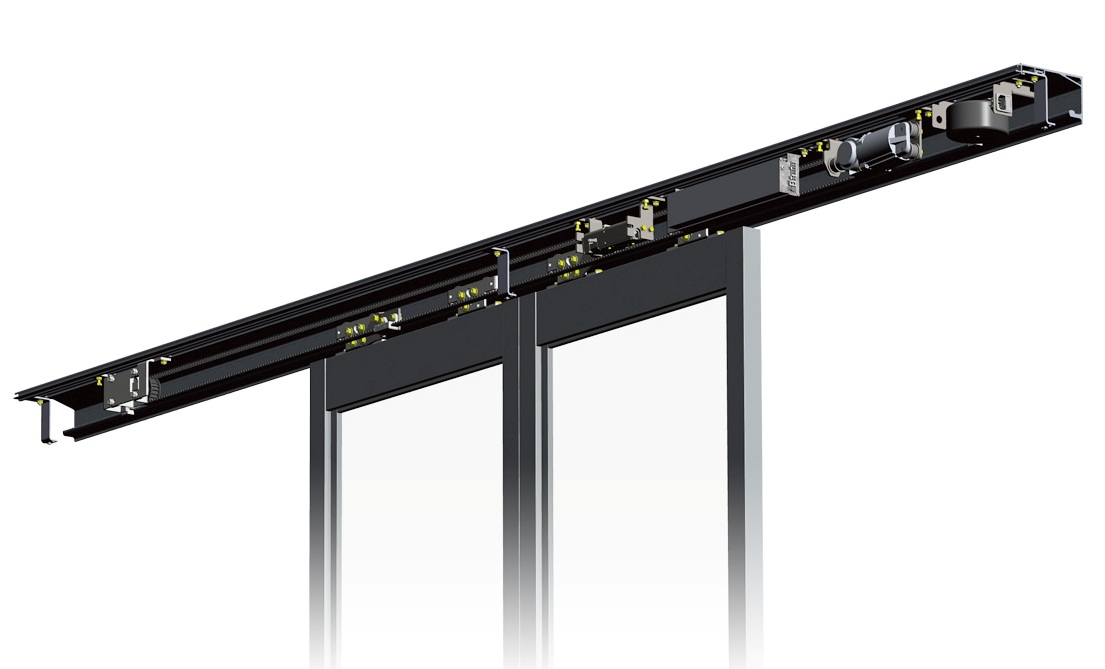 DS-S-EN(HM) series provide wide range of convenient functions for both building owners and installers to respond to the needs for "user-friendly" from the market.
The new "color LCD-equipped program switch" provides much higher visibility and operability compared to conventional products, thereby making it easier for the users to change the operation mode, and it leads to the progress in the indication of automatic door-related errors which enhances the efficiency of the maintenance work. The installation work can be completed more efficiently since this model has reduced the number of components to be installed.
We will expand the product line-up for the global market and strive to provide the innovative "Pedestrian Flow Solutions" that create a more comfortable environment for everyone.
*100mm slim header sliding door operator of conventional NET-DS type(DS-S-HM) is also available.