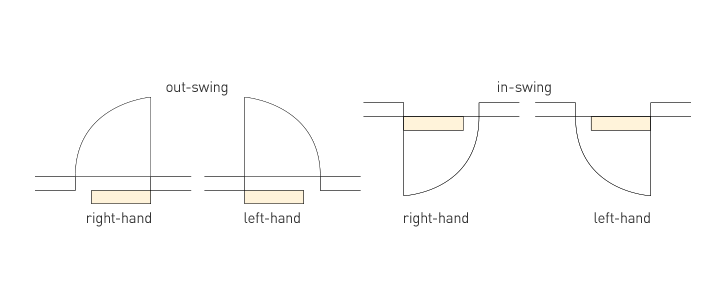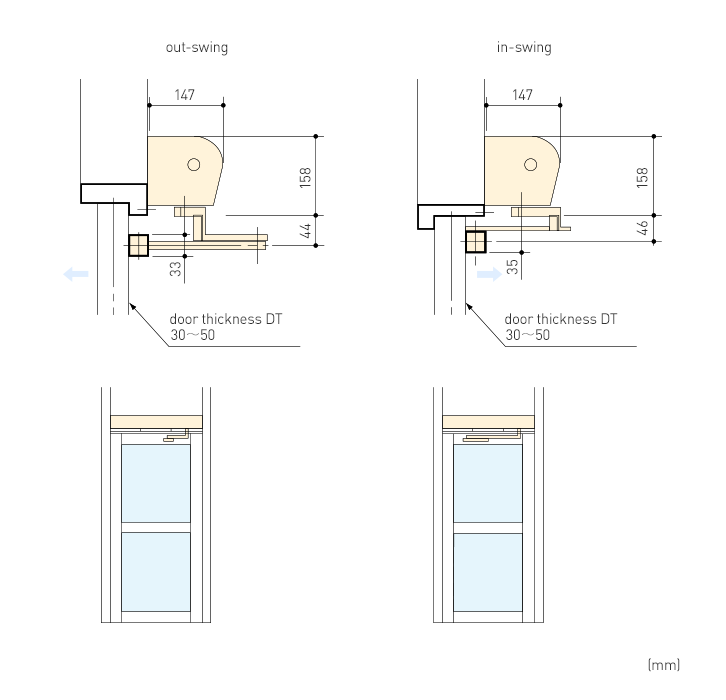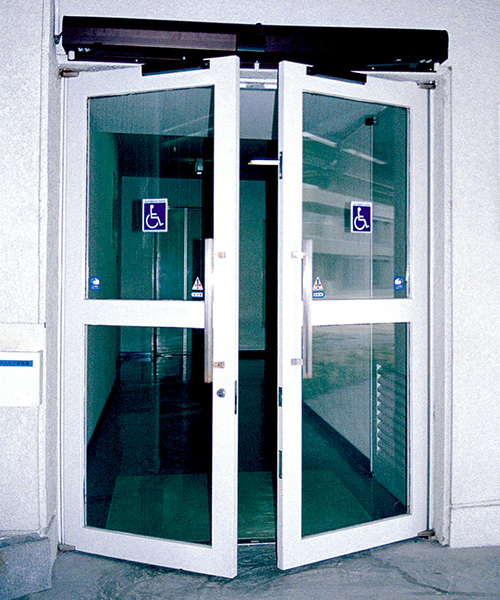 Summary
The door is one of the future indoor doors that everyone can comfortably pass through. Ordinary people, elders, physically handicapped people, and others feel comfortable with this standard door.
Features
1) The door is automatically opened in the full position with a light push (pull).
2) The door remains open for a time after the hand is removed, which is convenient for wheelchair users.
3) When the door is difficult to pull, it can be opened by a nearby activation switch.
4) In a power failure, the door can be manually opened easily and then automatically closed.
5) The controller can be easily attached to existing manual swing doors."
Spec
Product Name

GT-710
Power Assist Door
Operator

Door Operator Type
Door Type
Applicable Door Mass (kg) x Door Quantity
Applicable Door Area : DW x DH (m):DW×DH(㎡)
Applicable Door Width : DW (mm)
Door Thickness
Operation At Power Failure

Manual open and automatic close

Operator Dimension
Operator Box Color
Ave. Open / Close Speed
Power Supply